Hello, hello!
Our house has been taken over by sickness the past couple of weeks, so, I skipped our week 4 One Room Challenge update last week.

Before I share the recent goings on feel free to catch up first:
Eclectic Farmhouse Foyer Plan | Week 1          Magnet Wall & Product Sources | Week 2          Paint | Week 3
I've been plugging along on stenciling the floor and we've hit the point where (because the room is so tiny) I can't really share anything without showing the whole space.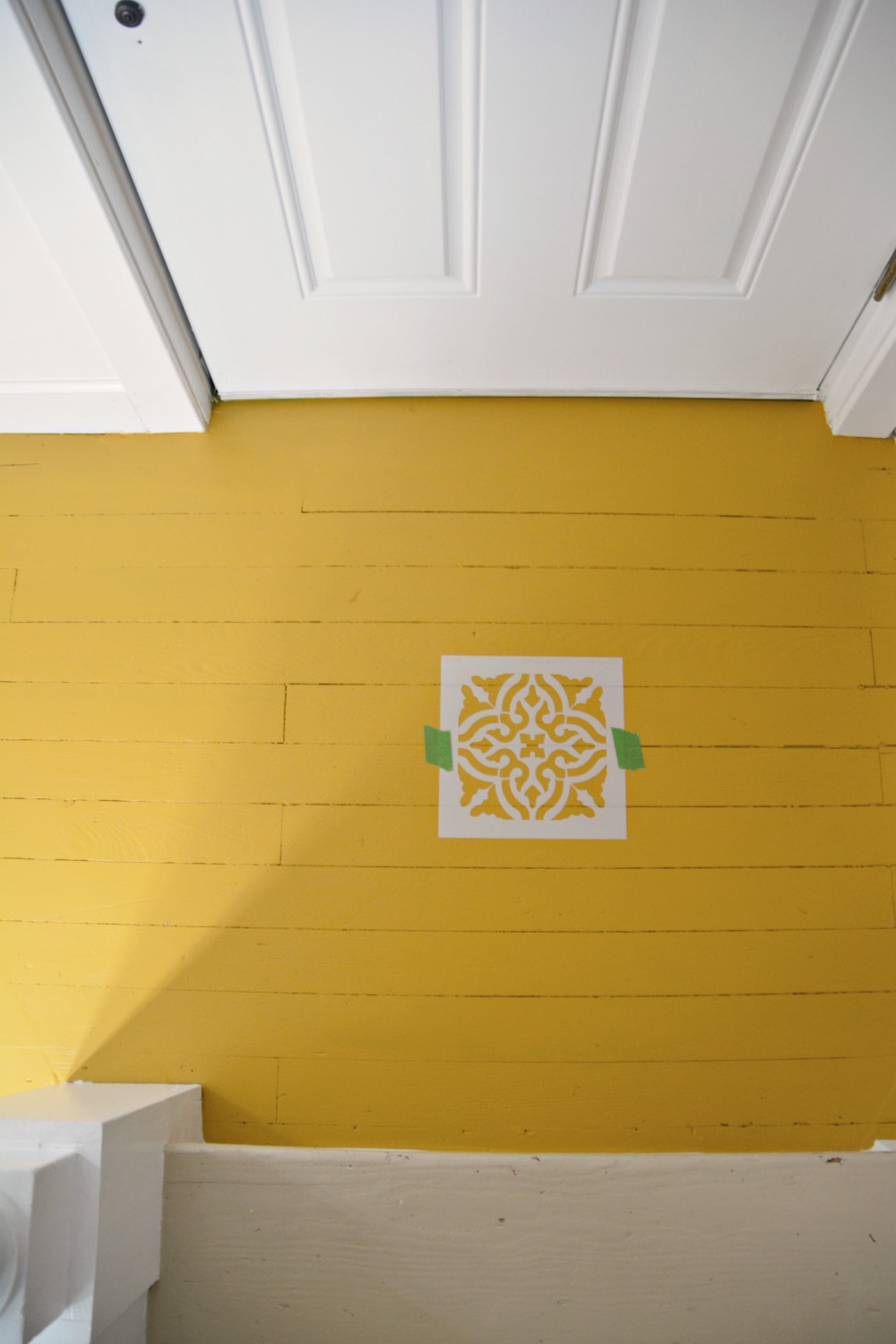 I chose to start the stencil smack dab in the center of the floor, centered with the door and stairs. It looks amazing!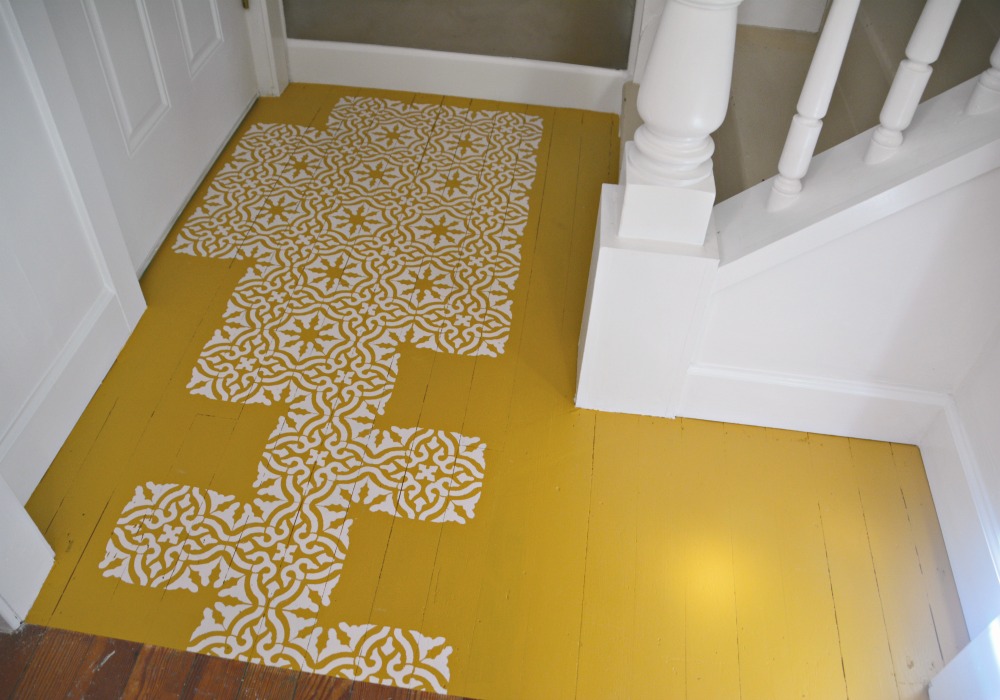 For some reason, on this bright day, the mustard yellow was photographing more like canary yellow. It most certainly isn't that bright. I truly hope it photographs truer to color for the reveal.
This is what it really looks like: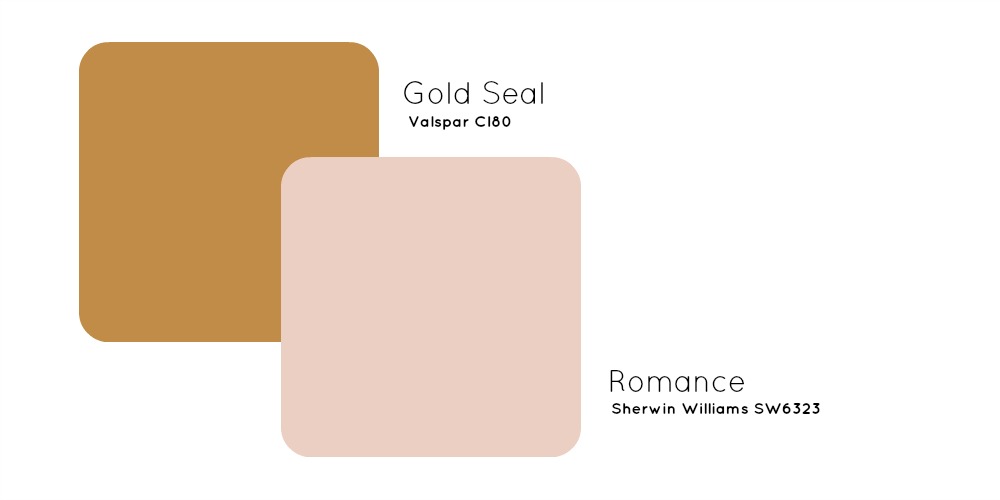 We also sanded and stained the stair rail. The first coat took days to dry. We really have no clue why because I used a thin coat per the directions. We're debating on an additional coat just because having a tacky rail for so long was such a humongous pain with the kiddos. We're still waiting on the runner to arrive for the stairs. Looks like we're going to be under the wire if it even arrives in time.

On a positive note, our mirror arrived AND the shelf brackets arrived. Yay!
I went through and pulled out some of the wall decor I'm thinking of using and hubby cranked out the shelf boards so now we just need to get everything hung.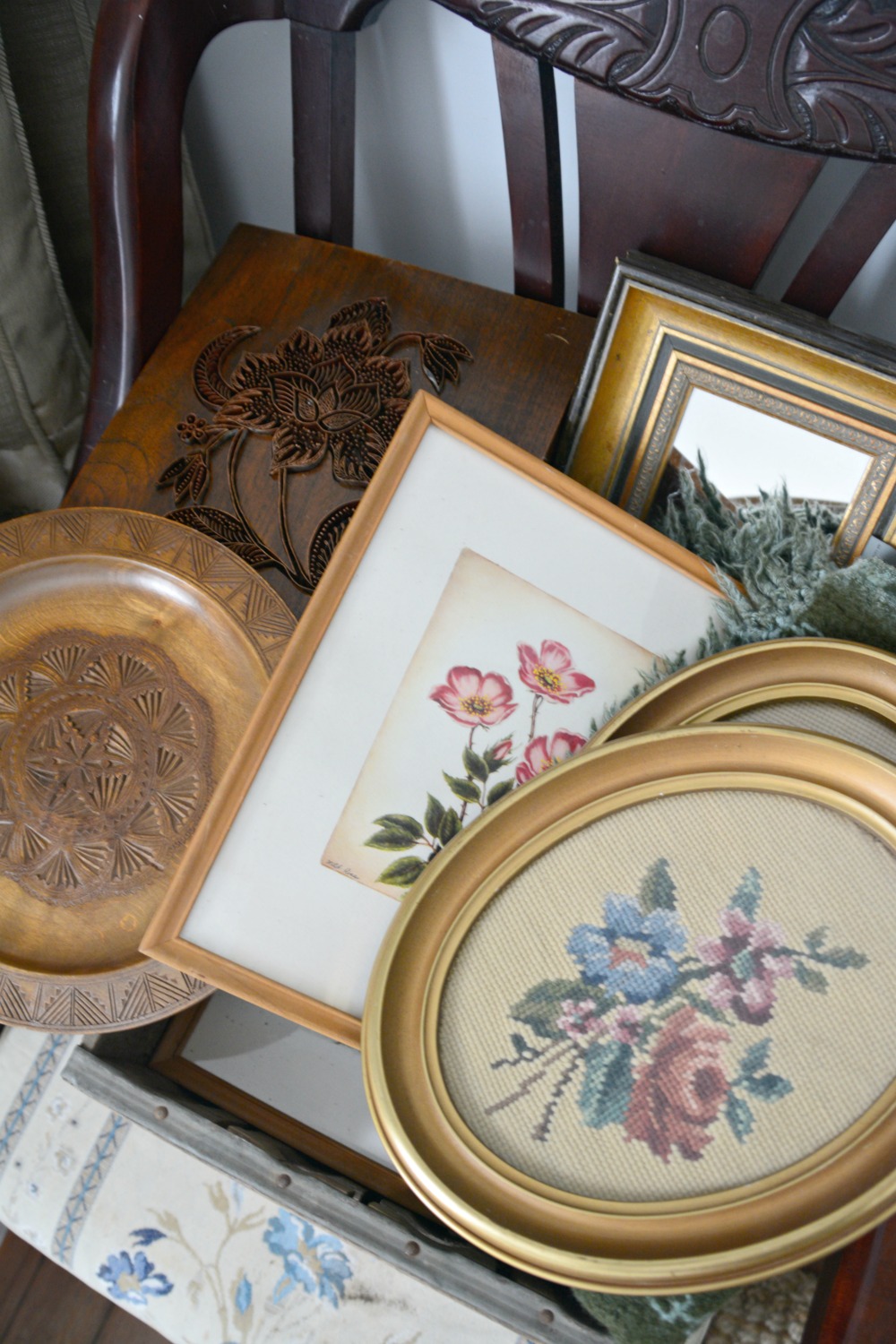 So here's where we stand on our to do list:
Paint door interior.
Stain stair railing.
Paint walls and trim.
Sand and paint tile patterned floor.
Install rug stair runner – hopefully!
Install inset feature wall.
Hang live edge wood shelf and mirror on wall beside stairs.
Decorate with art and accessories.
Swap out light fixture.
Final push time! The reveal happens next Thursday, November 10th!!
Want to see how the other ORC rooms are progressing? Stop over and browse the ORC – Week 5 link party.