Time for our One Room Challenge™ Week 4 check-in!
As a recap we're redoing our boys' shared bedroom with an Adventuring Entomologist vibe. Last week I shared a This End Up end table redo (with a not-to-miss milk paint tip) as well as how the design plans have changed a bit during the first 3 weeks of the challenge.
This week brings another furniture redo.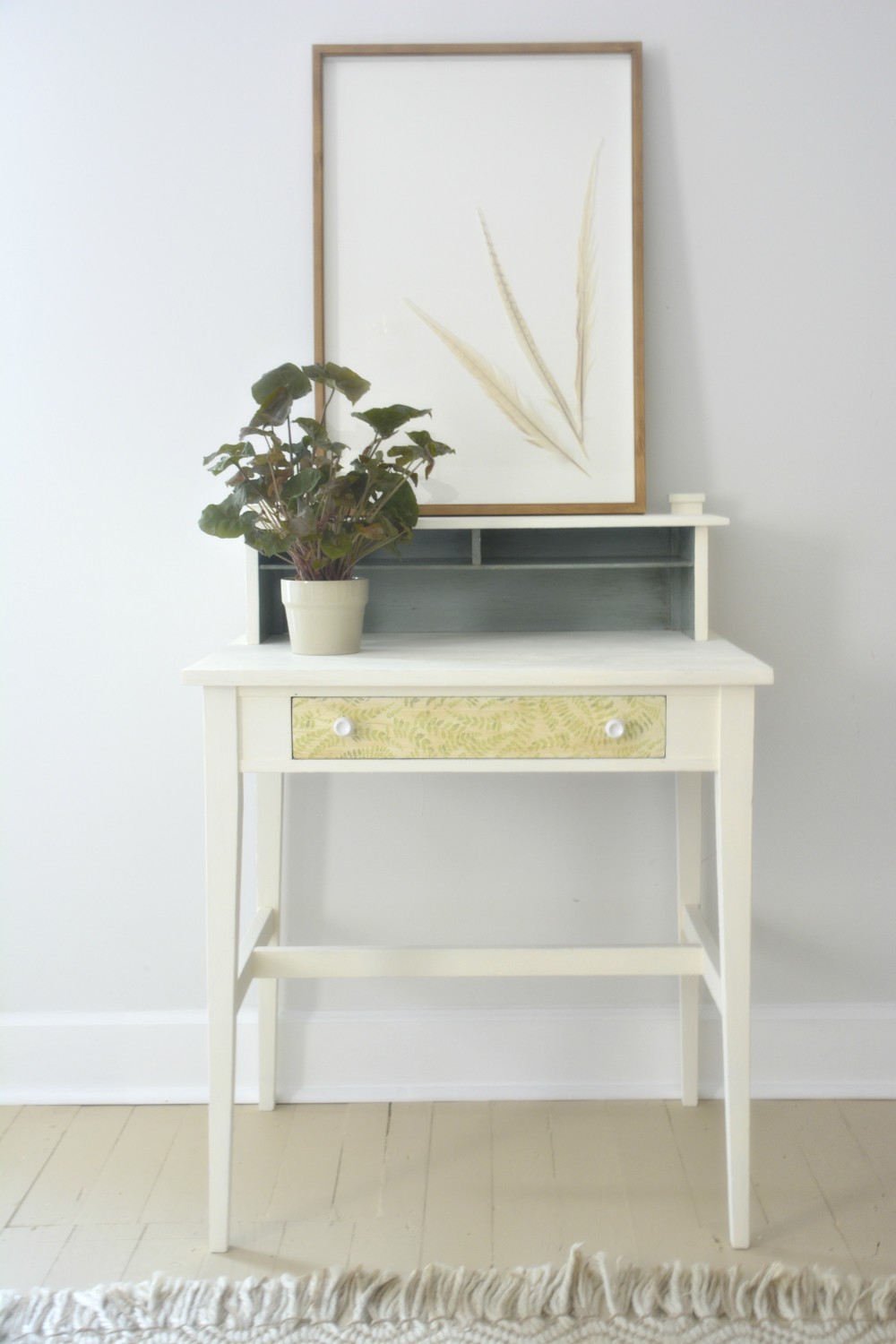 How cute is this little wood desk I scooped up for only $8.00 a local community yard sale!? The paint was chipped up and grubby looking and someone had screwed down a makeshift shelf but all the "problems" were easy fixes.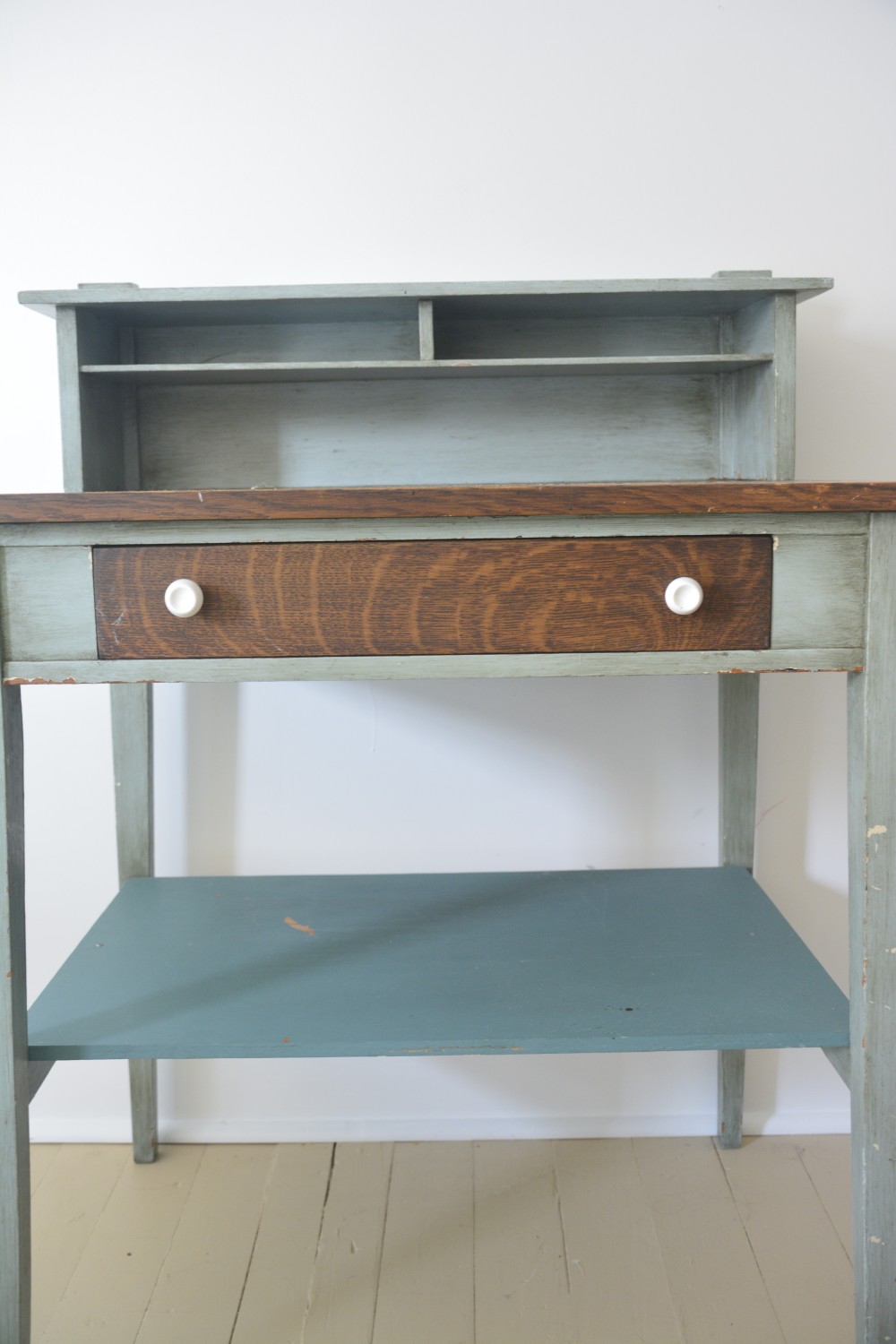 *Affiliate links provided for your convenience. Thank you for supporting this blog.*
My plan for this piece was to paint it in a light color and use the drawer as a little accent. I decided on an ivory paint and a fern print napkin for the accent drawer.
Napkins are my favorite for adding accents to drawers on furniture. Most people use Mod Podge for decoupage BUT for napkin decoupage I prefer to use Minwax Polycrylic.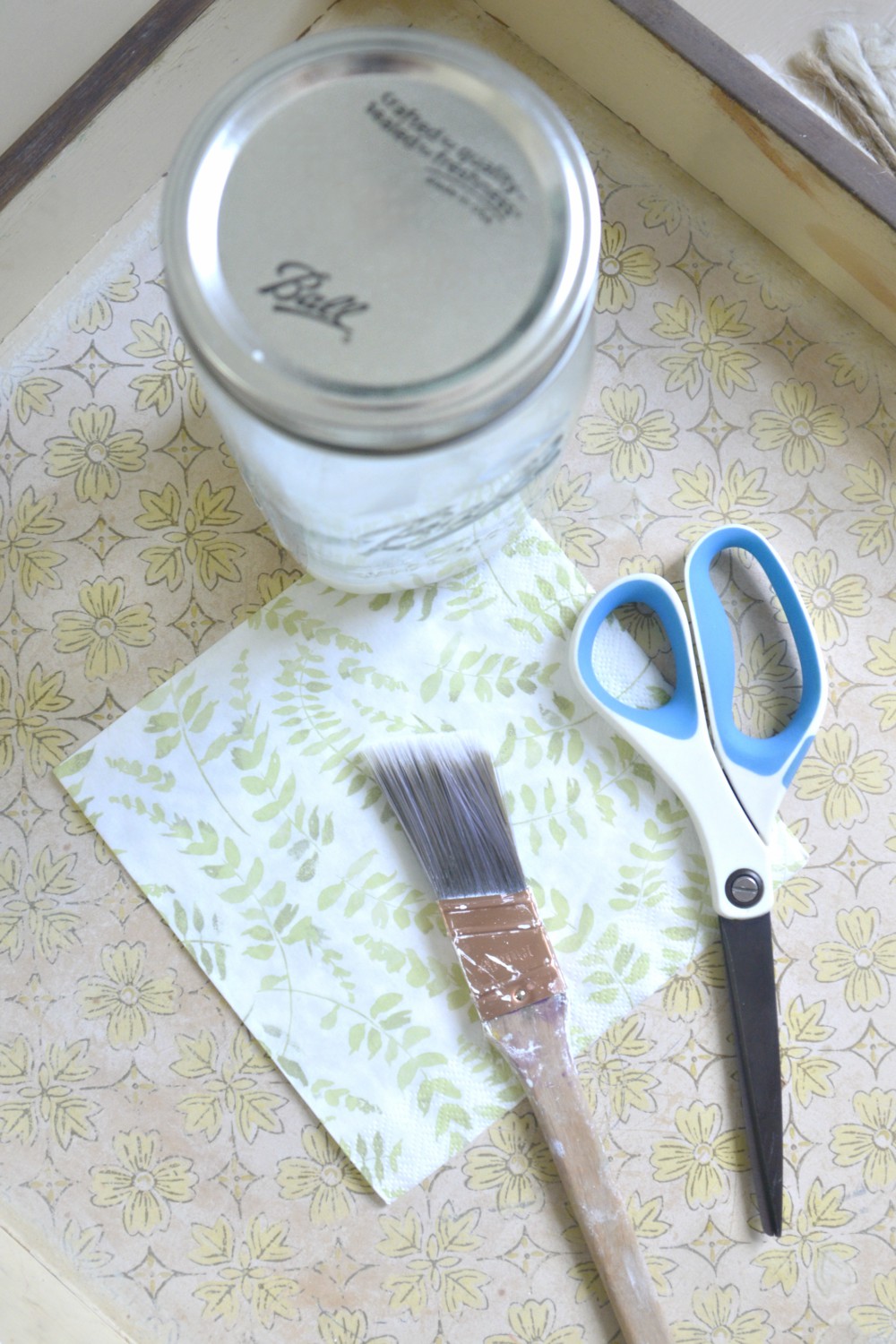 Polycrylic Napkin Decoupage
Cut napkins to fit surface. Allow excess on all side to allow some wiggle room. If desired cut off textured band around edges of napkins. It won't make a huge difference but I prefer not to have the little change in texture if I don't need the full length of the napkin.
Separate the patterned ply of each napkin piece. Most napkins will be either 2 or 3 ply. You only want the ply that is printed with the pattern.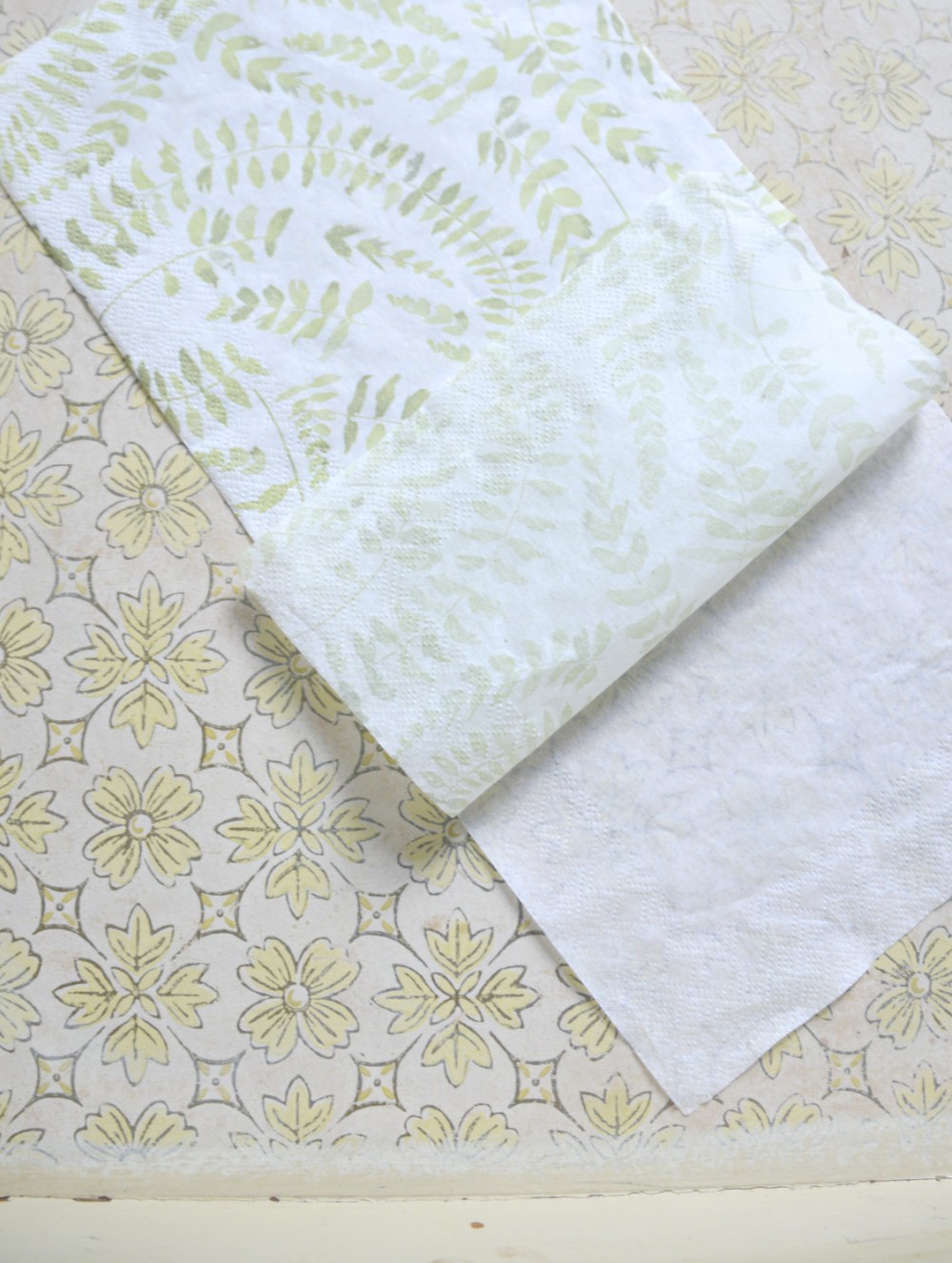 Brush Polycrylic onto surface of drawer.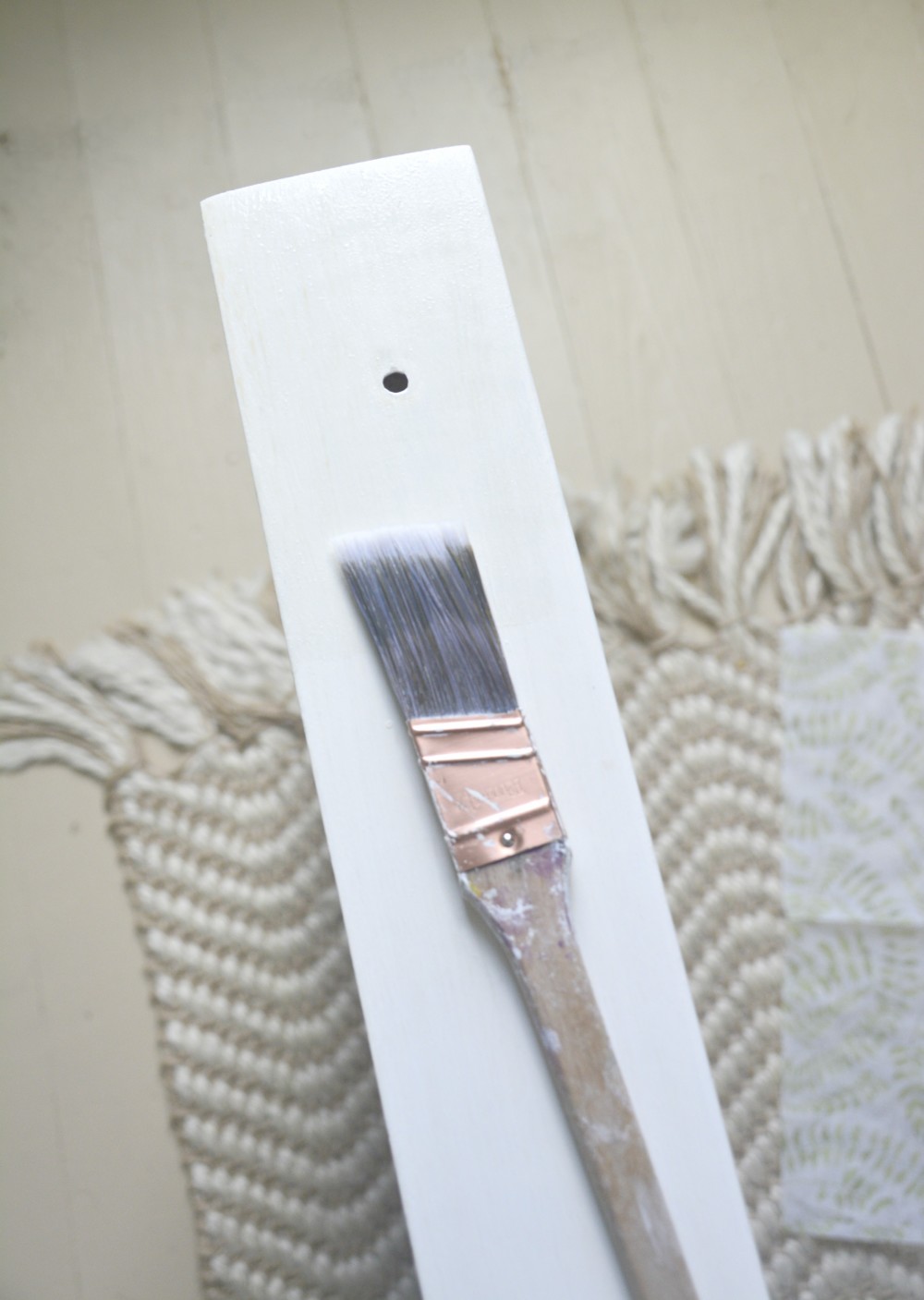 Place napkin onto Polycrylic as smoothly as possible. Gently smooth out any air bubbles, making sure all of the napkin surface is touching the Polycrylic.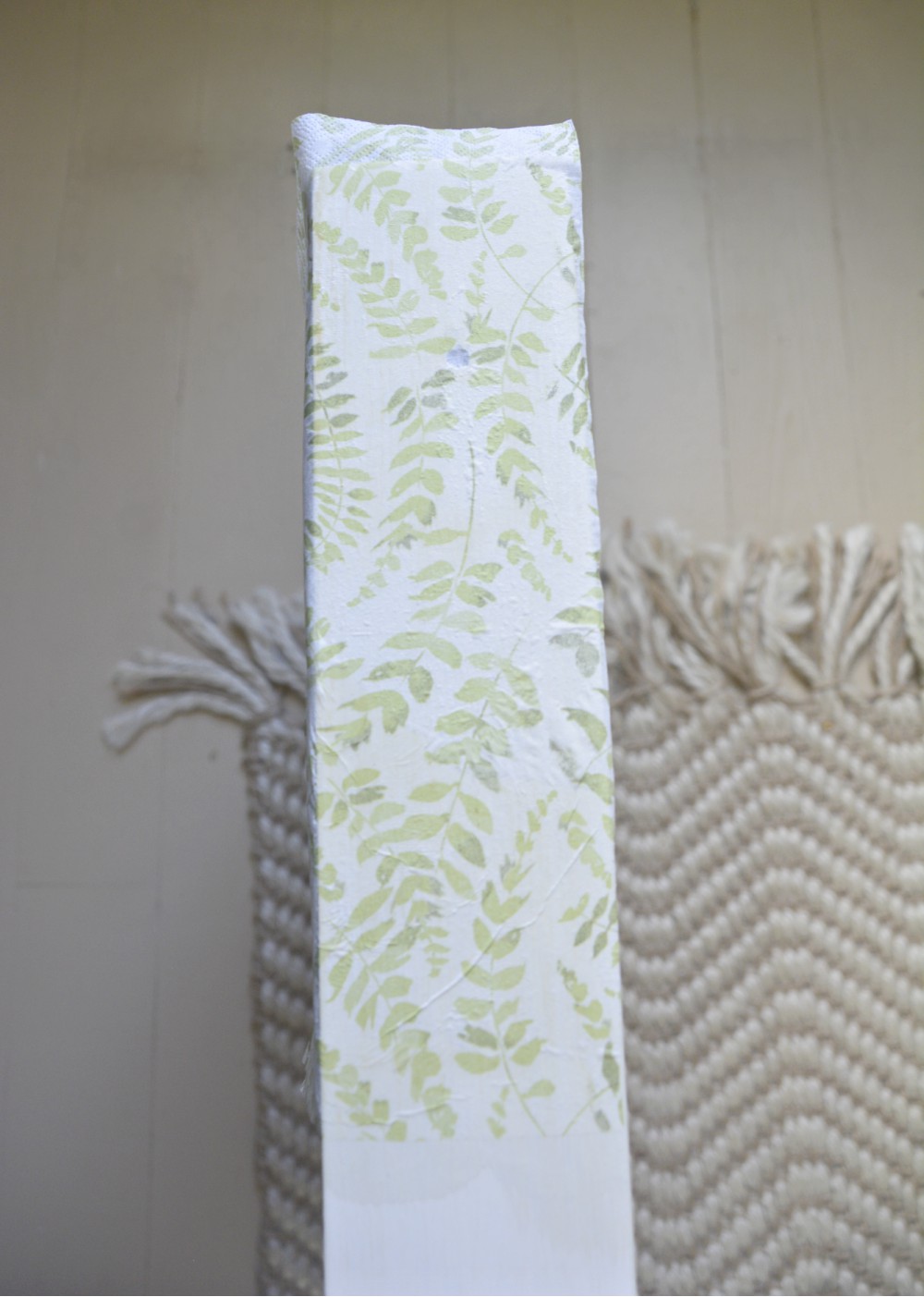 You can now either wait for the Polycrylic to dry or you can go right ahead and brush on a coat of Polycrylic over top of the napkin. Here's how I make the decision: If the napkin is super fragile and well saturated it's best to wait. If the napkin still seems sturdy and isn't heavily saturated go ahead and topcoat. If you waited to topcoat, be sure to add a topcoat before you move onto the next step.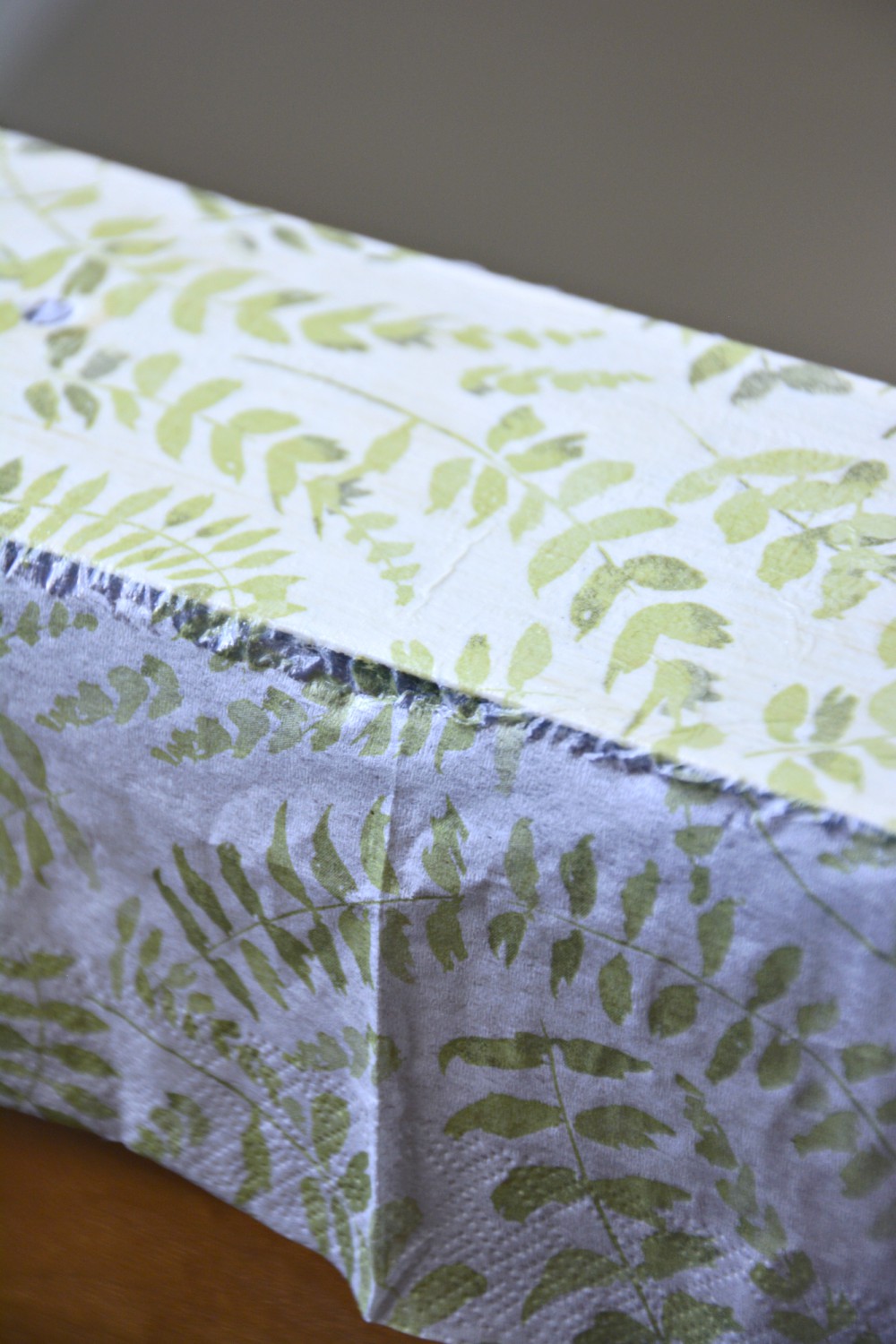 Allow the Polycrylic to fully dry and then remove the excess napkin using a sanding sponge. Keep the sanding sponge verticle and brush downward over the entire edge until all of the extra napkin breaks free.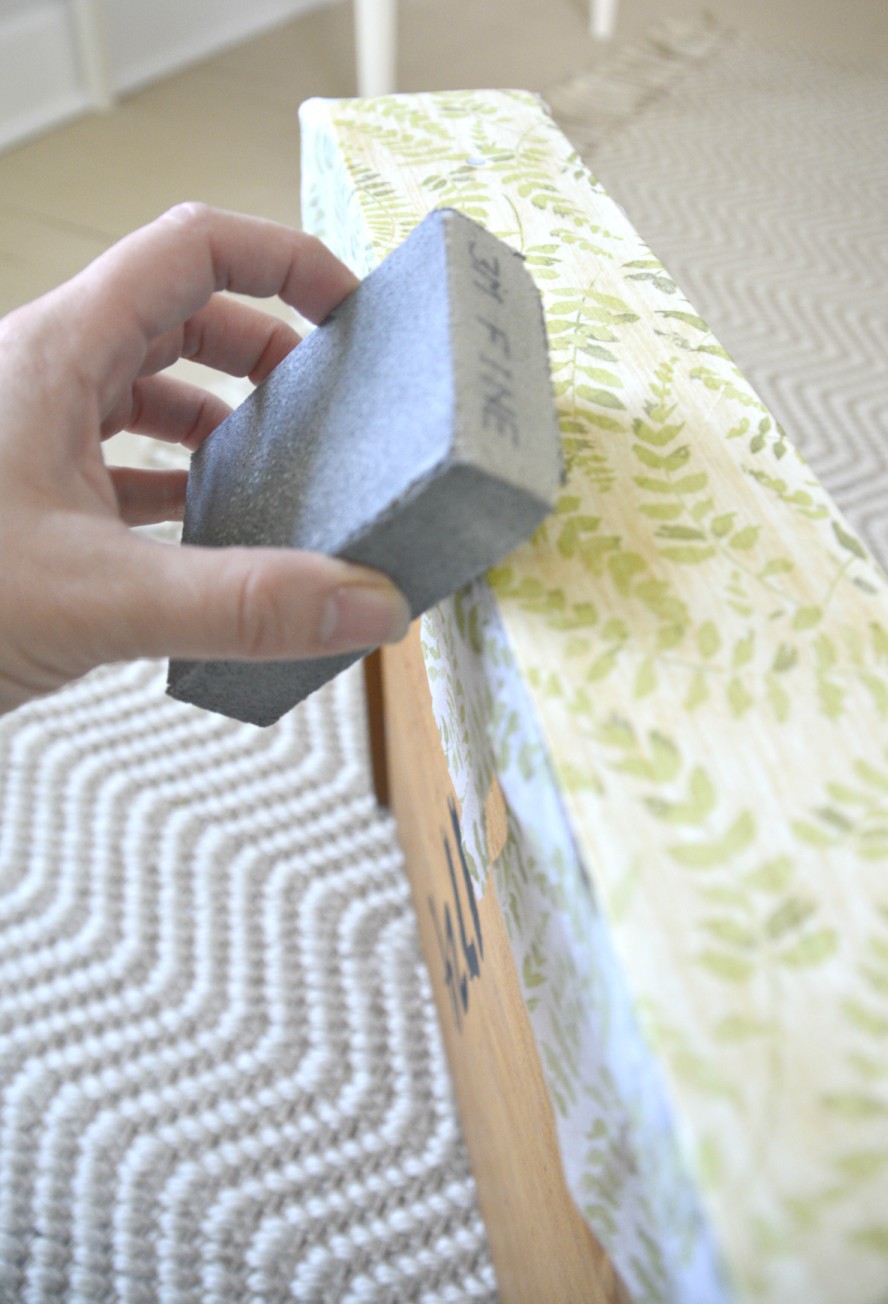 Give the entire napkin surface a fine sanding to knock back any texture. Be careful so you don't rip through the napkin or tear any of it off. If the napkin doesn't seem fully adhered, STOP, and add another coat of Polycrylic before sanding.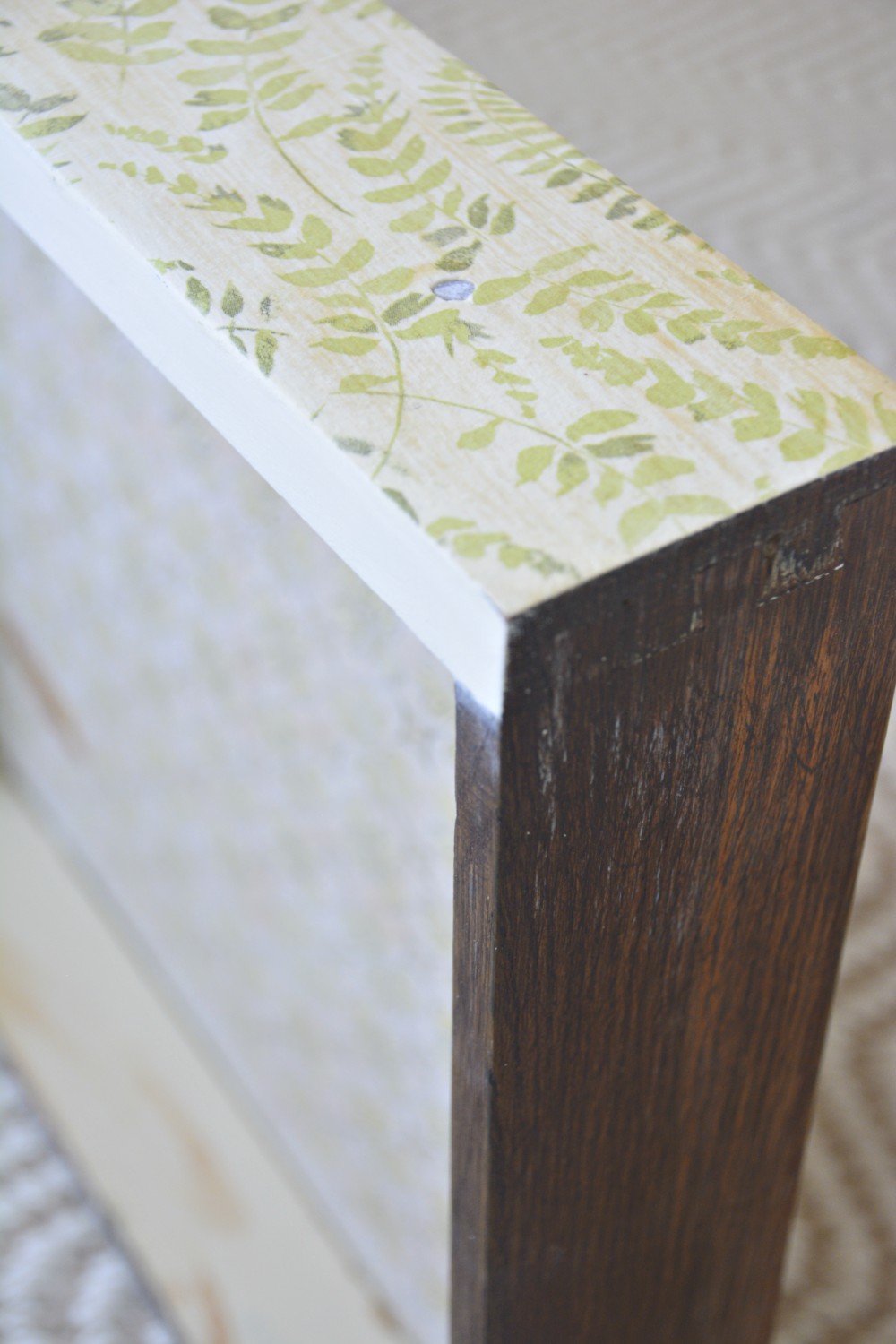 I love how the wood grain bled through the paint on this piece!! Really adds to the natural vibe we're going for in our boys' space AND it provided a bit more background color to show off the cute little ceramic knobs.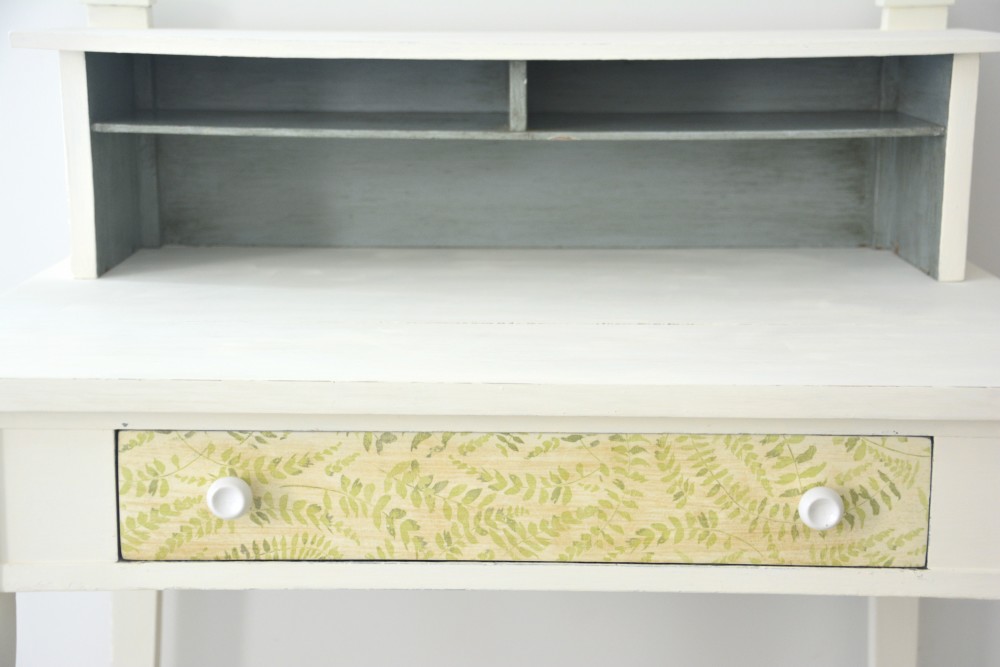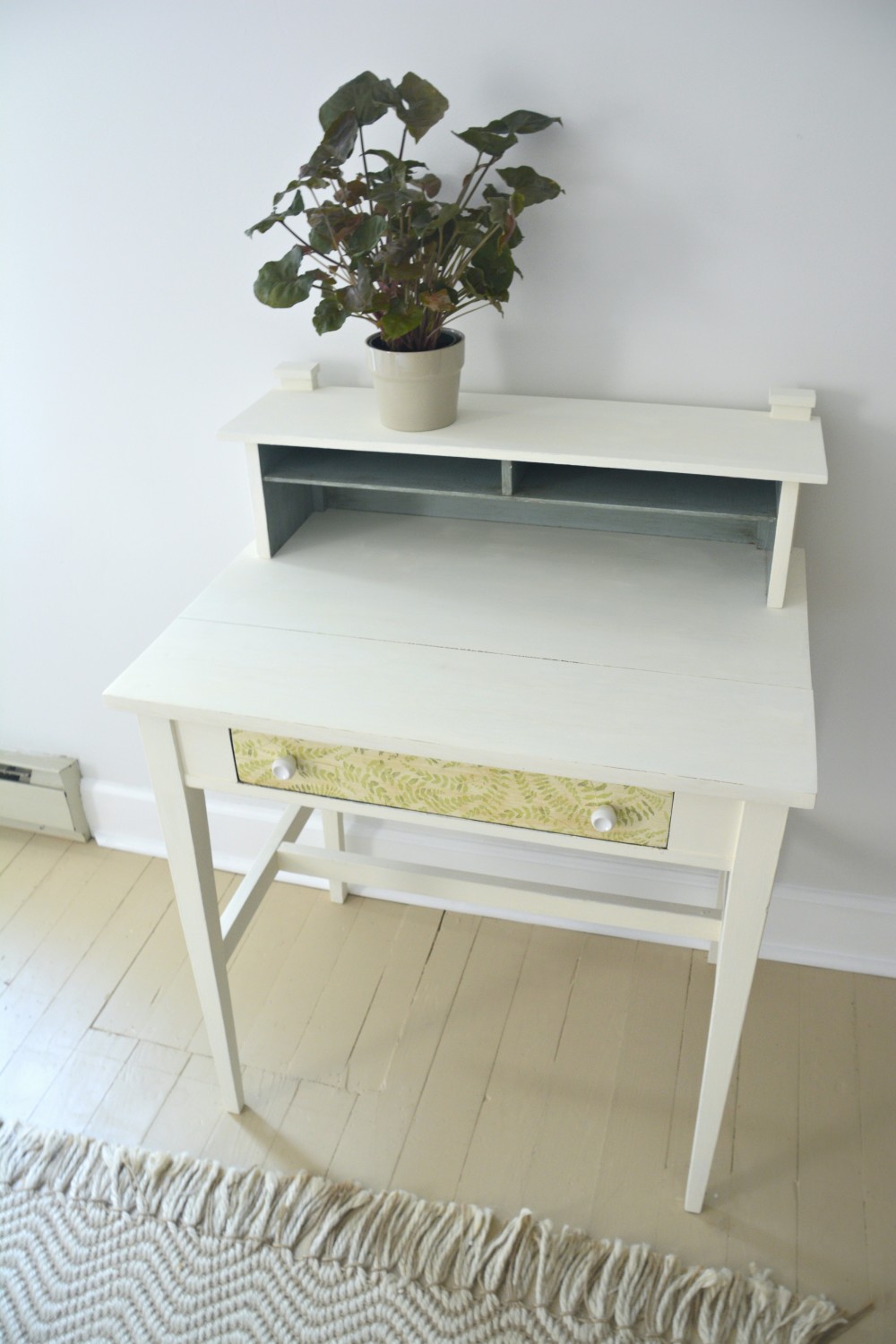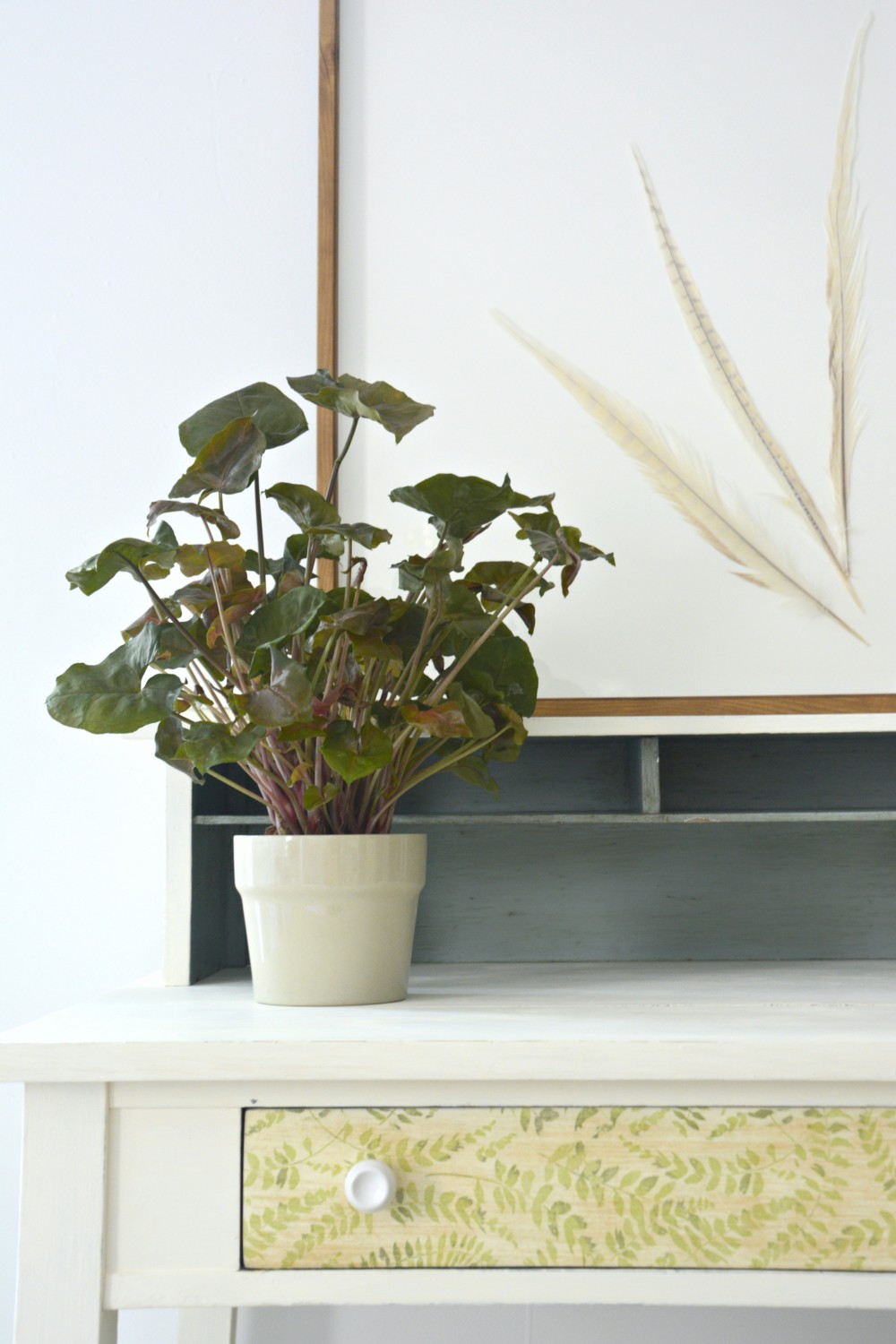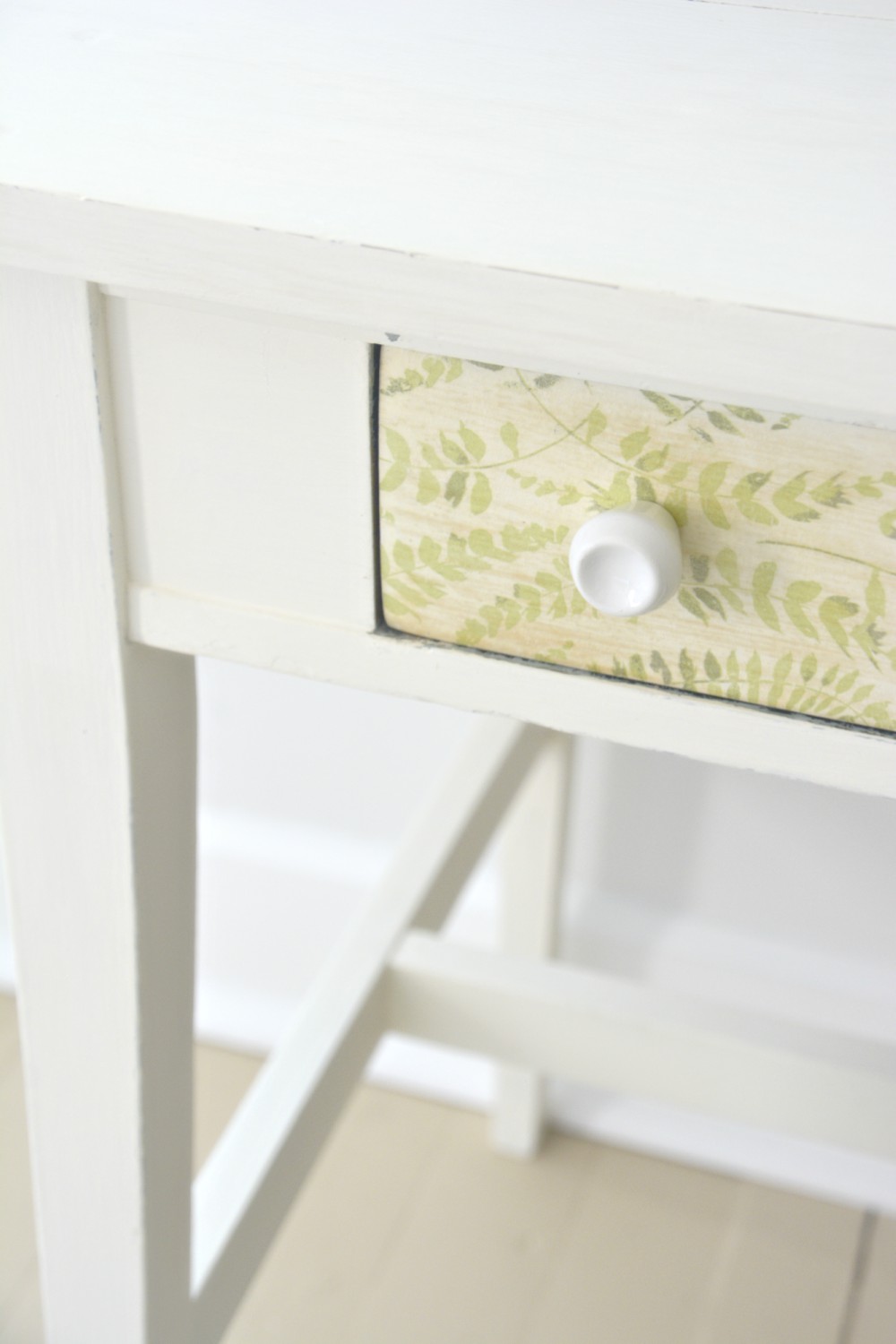 Next week I'm hoping to have the painted bed frames ready to share. At least a sneak peek anyway! We still need to order another twin mattress and build one set of bed rails.
Now go stop over and visit the other ORC linking participants. So much progress is being made and there is tons of inspiration to glean.
Until next time,