Hello again One Room Challenge™ friends!
As you may have noticed, I didn't give a room update last week.
Truth be told I was super busy painting the trim (it took 4 coats to cover the green paint!) and then all three of my children decided it was a good time to get sick.
So here we are at week three (the halfway mark!!). Everyone is finally better and I found the time to sit down and update you on the space.
If you're new to the One Room Challenge™ or to this blog you may be wondering what in the world I'm talking about. Over the course of six weeks we'll be redoing our boys' bedroom and sharing our progress weekly over at Calling It Home blog, as an ORC linking participant.

If you haven't already seen it, click for our Adventuring Entomologist Bedroom Plan!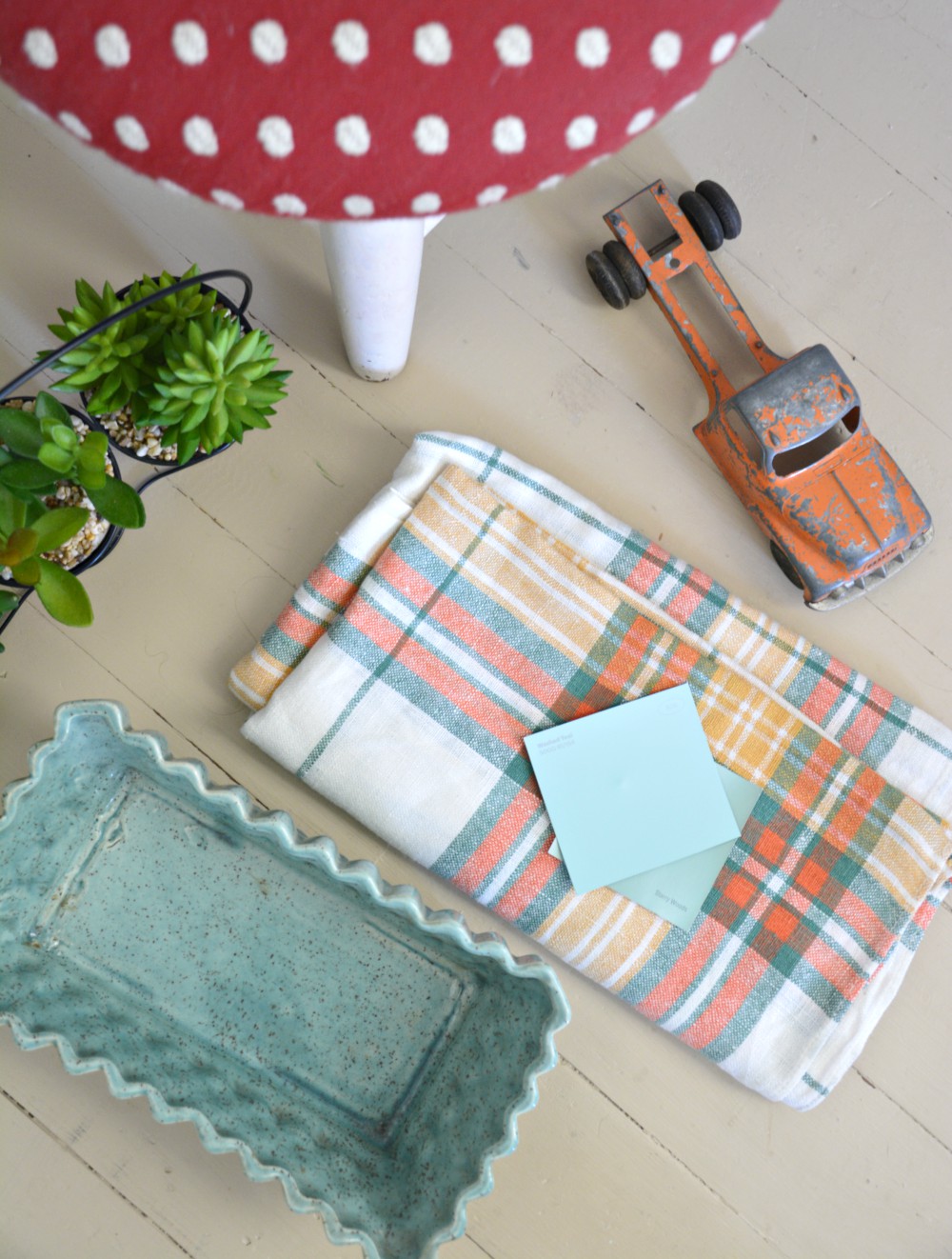 As I've been pulling elements together I can already tell I'm veering from the original plan in favor of a slightly more colorful, happy, and youthful space. I still plan on the major elements being more neutral but I'm really being drawn to more pops of color in the accessories.
I'm 99% decided that the spindle bed frames are going to be painted in Starry Woods by Valspar. I say 99% because it may be a smidge more muted than I want BUT the sample card looked perfect up in their bright space.
So far all of the trim has been painted a bright white and I have completed one of the 5 furniture projects for the space.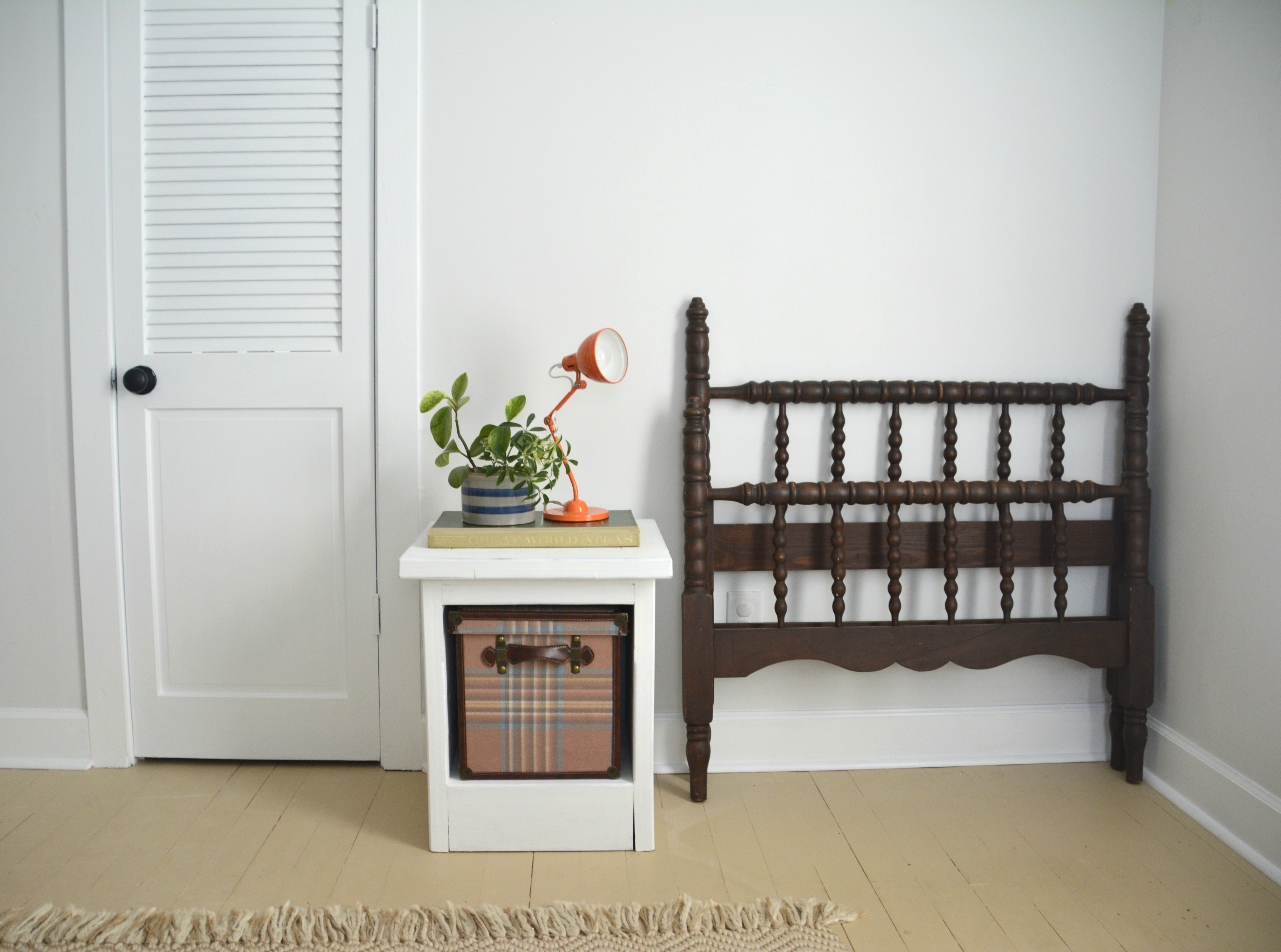 We now have one finished end table and boy number two will be using an adorable toy chest as his end table.
Also, get a load of the bed frames!!! Bulk trash people! Gah! We found them in bulk trash!
In case you're wondering the beds are furniture projects 2 and 3. We need to construct wood rails for them and then they can be painted. Furniture project 4 is a wood desk redo and number 5 is a bookshelf build.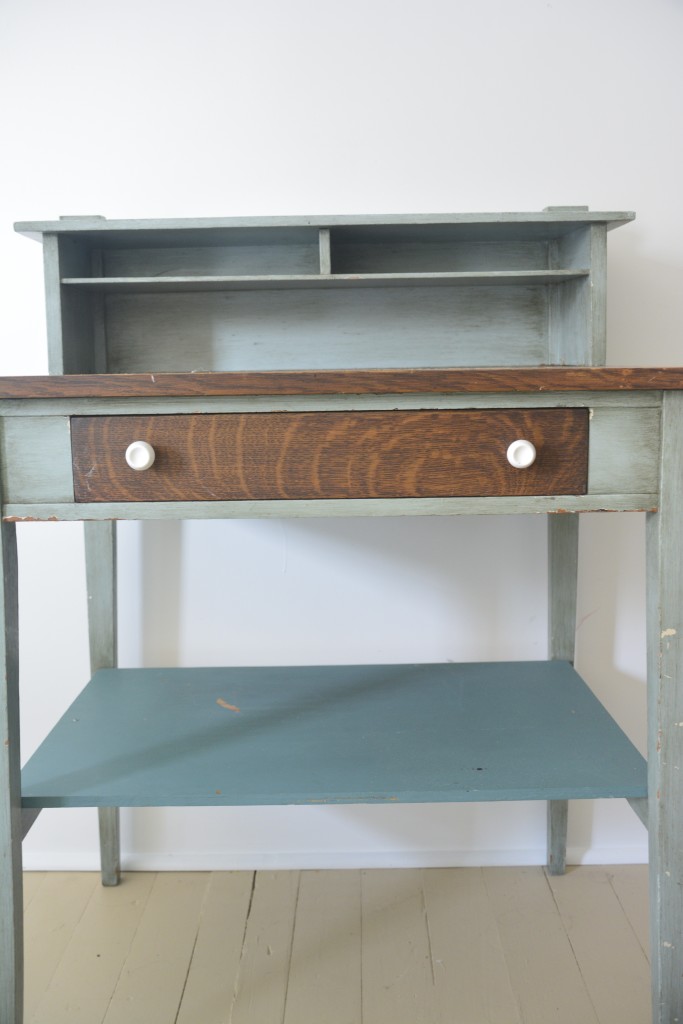 The cuckoo clocks were also painted this week. They are now a pale green to fit with the new color scheme.
I also snagged this amazing and huge task lamp from out in our workshop. I'm pretty sure we'll use it on the desk AND it is also slated to get a new coat/color of paint.
We still have so much more to do but it's fun to see the progress so far.
If you haven't already, be sure to stop over and see how all the other ORC room makeovers are coming along! Inspiration abounds.